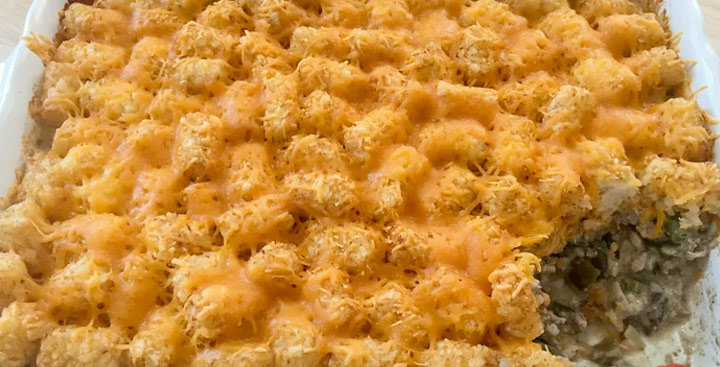 The great thing about this recipe is that you can change it or throw anything you like in it. Here is what you need:
1 lb ground venison
1⁄2 chopped onion
1 1⁄2 Tbsp butter
Fat Boy Steak Rub
Fat Boy Wild Game Rub
1/3 block of cream cheese
1/3 cup of sour cream
1 cup shredded cheese
1 cup French-style green beans; drained
Cauliflower or Potato tots
Start by sauteing the chopped onions in butter until translucent.
Add the ground venison and brown.
Sprinkle the ground venison liberally with Fat Boy Steak Rub. A
dd cream cheese and sour cream, stir to combine.
Fold in the green beans.
Stir in shredded cheese.
Transfer to a greased 9×13" dish.
Add Cauliflower tots to the top and bake at 375 ̊F oven until browned.
This recipe is very fluid. Feel free to use any meat, vegetables or traditional binders that you would like.