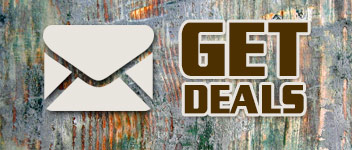 DELIVERED RIGHT TO YOUR INBOX
Sign up for our e-mail list to learn about FREE offers and special deals.
Welcome to Fat Boy Game Seasonings. It is our goal to provide hunters with the best wild game seasoning kits on the market. No matter if you hunt deer, elk, moose or any other wild game one of our four premium game seasoning kits is sure to satisfy as you take your meat from the field to the table. With our wild game kits you can make jerky, original or teriyaki snack sticks, and bratwurst. These game seasoning kits are made by hunters for hunters so try one and enjoy.