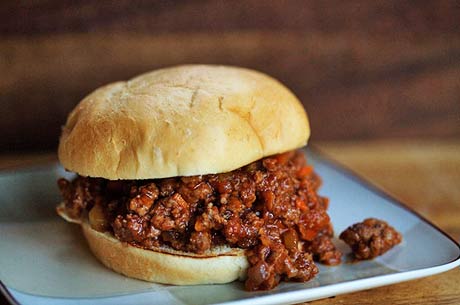 ¼ pound bacon
2 pounds venison ground meat
1 large yellow onion chopped
½ cup brown sugar
¼ cup white wine vinegar
1 TBSP ground cumin
1 TSP chili powder
2 TBSP minced garlic
1 TBSP Dijon mustard
1 cup ketchup
salt and pepper to taste
Place bacon in a large, deep skillet. Cook over medium high heat until evenly brown. Remove from skillet, crumble and set aside. Brown meat in bacon grease for flavor.
Put onion, sugar, vinegar, cumin, chili powder, garlic, mustard, ketchup, salt and pepper in slow cooker and mix well. Add bacon and venison and stir together.
Cook for a minimum of 8 hours on Low setting. Use a fork to separate the meat into a thick and yummy Sloppy Joe-style barbecue.