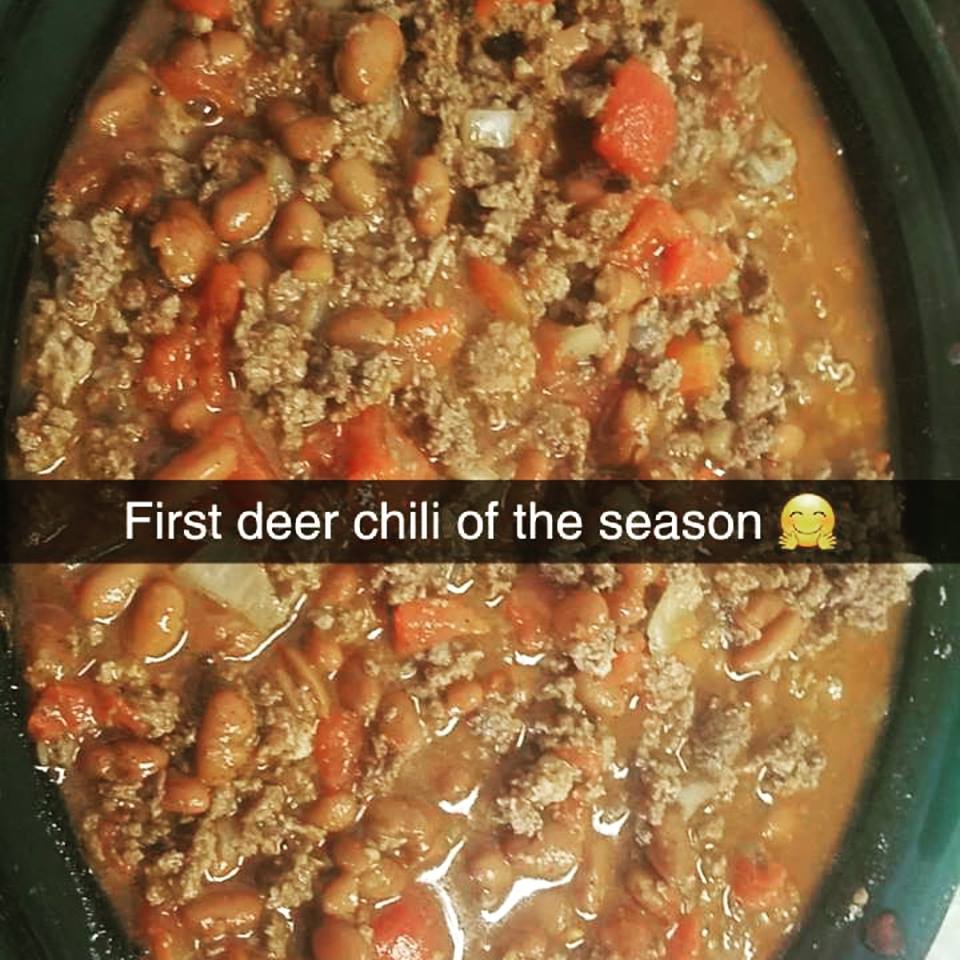 2 lbs ground beef
3 lbs ground deer
1 onion chopped
2 (28 oz) cans of chopped tomatoes
2 (15 oz) cans of chili beans in chili sauce
1 (1.25 oz) package of Chili seasoning mix
Fat Boy Steak Seasoning
Fat Boy All-Purpose Seasoning
Brown ground beef and ground deer with onion. Add Fat Boy Steak Seasoning to taste
Add browned meat to crockpot. Add chili seasoning mix, tomatoes, beans and water to cover.
Add Fat Boy Premium All Purpose seasoning to taste. Simmer for 1 hour on high, turn to low and enjoy!