Description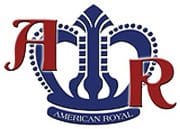 2022 Winner 4th place at the American Royal Best Rub on the Planet competition in the mild rub category and 9th Best Rub overall.
The unique blend of spices in our sweet rub adds tantalizing flavor to all grilled and smoked meat. It seals in juices that keep meat moist and tender while adding that 'just right' seasoning that brings the flock running to the dinner table.
Warning: Be prepared to fight the desire to constantly peck at meals created using this product.
All Natural. No MSG.
Best On:




Heat Level:



Lightly coat meat surface with rub prior to cooking, smoking or grilling. It is also excellent added to baked beans and casseroles, especially those with pork and chicken. Add to sour cream for a great dip for chips and raw veggies. Store in a dry place. Made in the USA.